Micromax has recently launched an inexpensive black colored notebook that has been named the Micromax Neo, which has been targeted at the students. With this newly launched laptop, Micromax is ready to expand its market after becoming a successful brand in the sector of smartphones and televisions. Now it has taken a real step forward into the world of laptops, which is a highly demanded category in the field of electronic gadgets. Micromax has also introduced the latest Ignite and Alpha series of laptops in the India subcontinent. The first ever laptop that was launched in the Ignite series of notebooks was the Micromax Ignite that was priced at 18,990 INR, and was solely obtainable from Flipkart, whereas, the foremost laptop in the Alpha series was the Micromax Alpha LI351 that was priced for 26,990 INR last month and were also sold entirely through Flipkart in India.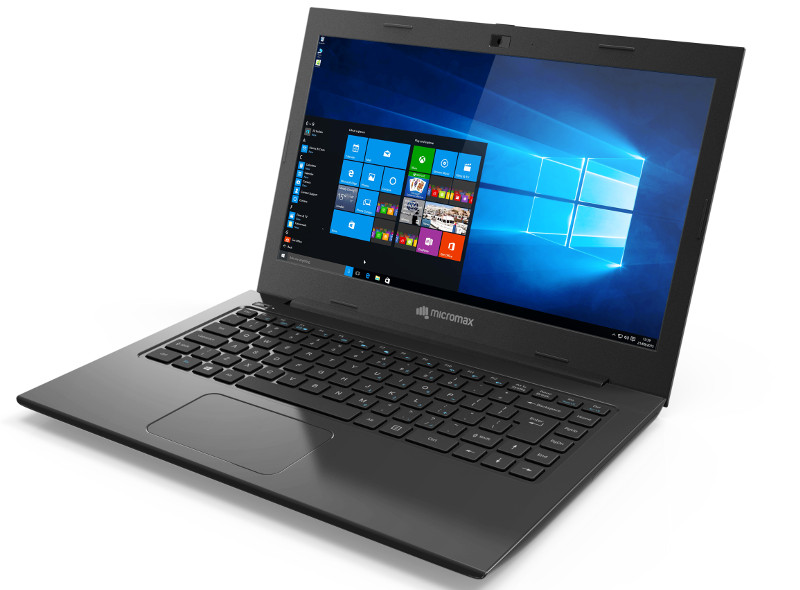 Micromax Neo Laptop Design
Micromax Neo Laptop possesses 1.5 kg of weight and the physical dimensions of this notebook are 341 x 237mm and a thickness of 21mm. This laptop has a very sleek design that is further encompassed by a metallic frame that provides it a stylish, fashionable, and a look above all others, which certainly provides an added edge over other laptops that are available in this price range. This has been the strategy of Micromax company since their inception and has always been a party stopper for other leading brands in the market.
Micromax Neo Laptop Specifications
This notebook is packed and parceled carrying lots of amazing features and specifications. It operates on the latest Windows 10 operating system that makes the laptop even more dynamic and adds to its credibility. It has a large 14-inch display with a screen resolution of 1366x768 pixels. It makes the laptop even more favorable for the students and the younger children as they are very fond of watching movies and other types of educational videos that would help them enhance their skills, therefore, this notebook with its large screen will provide the best possible experience.
The Micromax Neo is said to have a very fast operability due to the 1.6GHz Intel Pentium Quad-Core processor along with a 4GB RAM. This way also the students are happy with this gadget that it can also handle their multitasking like listening to music, downloading files, and writing their projects, all at the same point in time.
The laptop also packs a 4800mAh battery that can provide long-lasting battery life so that the laptop can be used on the go without any problem. It is said that the battery can make the laptop run up to an average time of 4.7 hours. Other features that the laptop offers are Bluetooth 4.0, Wi-Fi 802.11 b/g/n, one USB 3.0 port, Micro-HDMI Port, two USB 2.0 ports, and one Ethernet port for using the internet via a LAN cable.
The customer satisfaction and support services are just fair and not up to the mark like other leading brands in the laptop market. Although Micromax is providing one-year product warranty to the customers from the date of purchase of the laptop but as far as the services at their service centers are concerned, they are not satisfactory and much of the customers are not satisfied.